Introducing: Kupaa Studios!
Last summer Valve made the decision to no longer police game content being sold through their platform, provided it didn't break any laws or wasn't outright harmful. This decision was one that came as a surprise to many, but was gladly received by many in the adult creator community.
Steam had previously been a place where adult content wasn't allowed and special censored builds of games had to be uploaded in order to comply with Steam's rules. In order to have access to the full adult content of games users had to download off-site patches. Since June of 2018 such measures are no longer required and Kupaa Networks is looking to expand into the space with Kupaa Studios!
Kupaa Studios uses Artist right from the Network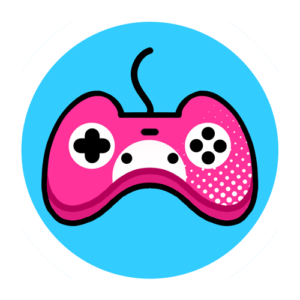 Kupaa Studios collects some of the talented Kupaa Kreators to bring sexy and engrossing games to Steam. Each artist involved in Kupaa Studios has their own vision for a game and the idea is that, as time goes on, each one will have a chance to bring their vision to the table and sit in the driver's seat of a project while others provide the support work that would make creating a game alone impossible. Artists that have a role in one game project may not have the same role in the next, and each gets a chance to put something of their own out.
Many of the games won't be exclusive to Steam, with some actually being available through the project leader's own Kupaa site, but having steam as another option for people looking to get their hands on a game is huge.
Two Games on the Way
How long before these games become available? Well not long, as a couple of the upcoming games have already been in production for a while. "Futa Fix: Dick Dine n' Dash" by Cyberunique will be the first to be released with "Sequoia State" by Hizzacked to follow sometime after. Both will be visual novels pulling from their respective creator's own original universes.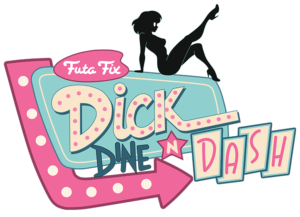 Dick Dine n' Dash has been in the works for quite some time, and for the most part has seen him taking on numerous different roles to ensure the project moves forward. He's taken on everything from writing, to character design, to in-game illustration work. By contrast, Hizzacked's project actually brings on a second member of the Kupaa Kreators to split the workload: DSan. DSan's background specifically provides a very different production method and schedule from what Cyber had to make use of during his project.
Though the creators are reluctant to place fixed dates on their projects until they feel comfortable with what is mostly a finished project, DSan did have this to say on the subject of Sequoia State: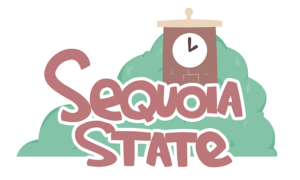 "Sequoia State is a single story, interactive visual novel based on the classic comic of the same name by Hizzacked. This is a continuation of her original story featuring her futanari protagonist, Chloe. The young college student is confronted by a sinister sorority snob named Becky, who takes pleasure in Chloe's frustration. Chloe must use her wits to decide how to deal with her annoying antagonist in a choose your path style gameplay. We are currently in development of assets and the script, and we are launching the Patreon for the game soon."
The Future of Kupaa Studios
Cyberunique has put in a bulk of his work before Kupaa Studios was formalized and Hizzacked's project began shortly after. Dick Dine n' Dash was, for the most part, handled by Cyber in parallel with other projects he was working on while Sequoia State quickly became a main focus of both Hizzy and DSan. Sequoia State will go into full production after the creation of the Kupaa Studios Patreon, contributing to both of the artists' ability to sink more of their prime work time into the project.
As time goes on, the funds pulled down from these games will be reinvested into the creation of future games for people to enjoy. These future games would be staffed by some of the same artists but helped by others with their own original ideas. With numerous artists having their own well defined ideas in mind, there looks to be a future filled with lewd content for each ones respective fans!

https://www.kupaa.ink/wp-content/uploads/2019/07/patreonbanner.png
400
1600
Kupaa!
https://www.kupaa.ink/wp-content/uploads/2015/05/logo-01-Converted-1128x751.png
Kupaa!
2019-07-02 18:28:02
2019-07-05 20:18:15
Introducing: Kupaa Studios!